Iris / Oguri Senshū - Shōbu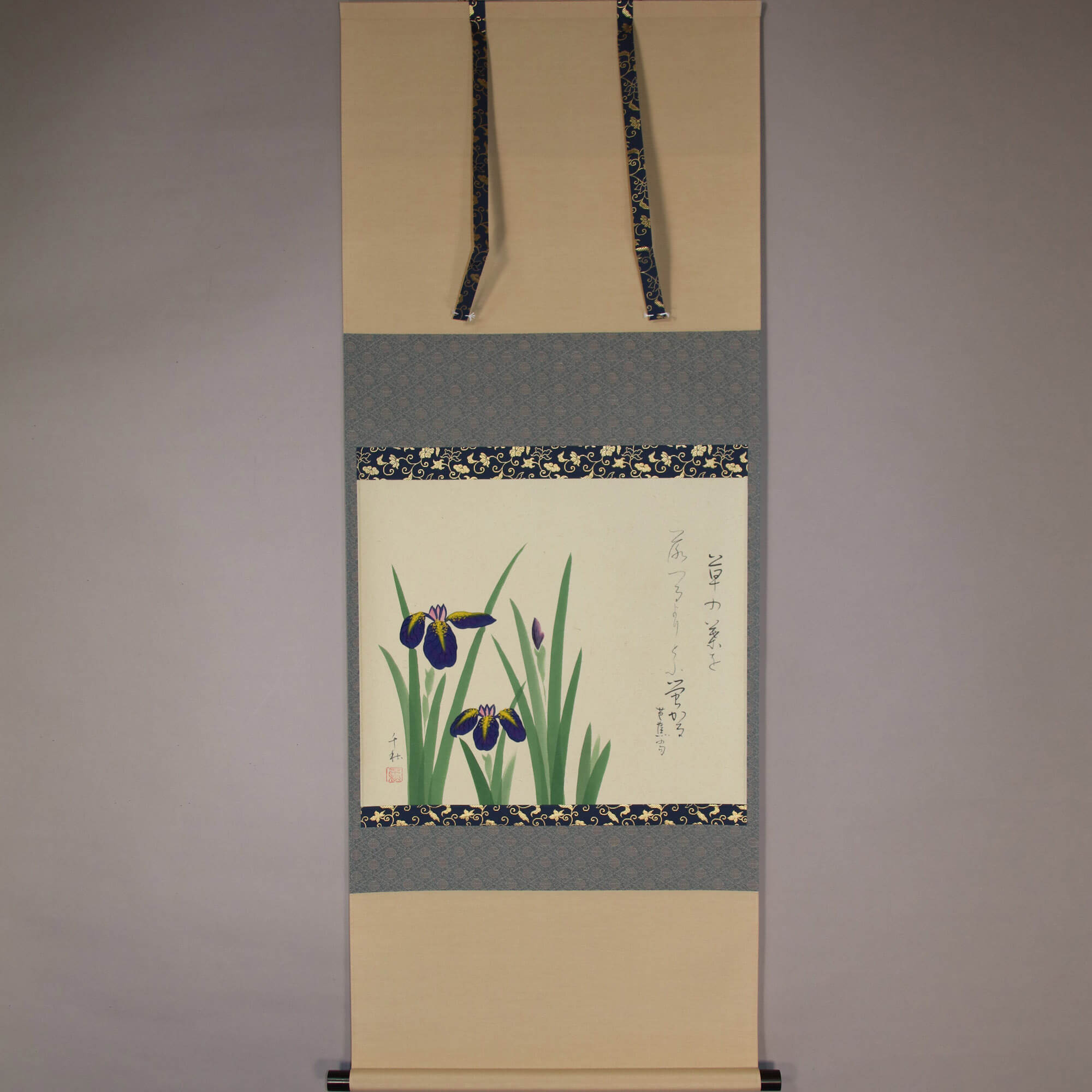 Product ID

B0101

Name

Oguri Senshū

Profile

A Japanese-style painter. In 1955, born in Gifu Pref. Active in solo exhibitions, which have been held at galleries and department stores.

Size

603mm x 1430mm

Roller End Material


Redsandalwood

Material of the Work

Japanese Paper

Stock Condition

Sold out
Description

Oguri Senshū was good at drawing haiga, a painting style of simple depiction and haiku. In this artwork, the haiku by Matsuo Bashō, a master of haiku in the Edo period, is added to the irises drawn like a design. The content of the haiku is as follows.

"Fireflies were shining on the leaves of the grass. The moment they had slipped off the leaves, they flew away."

By this haiku added to the drawing of the irises, this work stirs the imagination that somewhere on the iris leaves, a firefly is about to fly up. It is a masterpiece that has the profoundness of haiga.