Ippuku Enju / Ōmori Tadanori - Ippuku Enju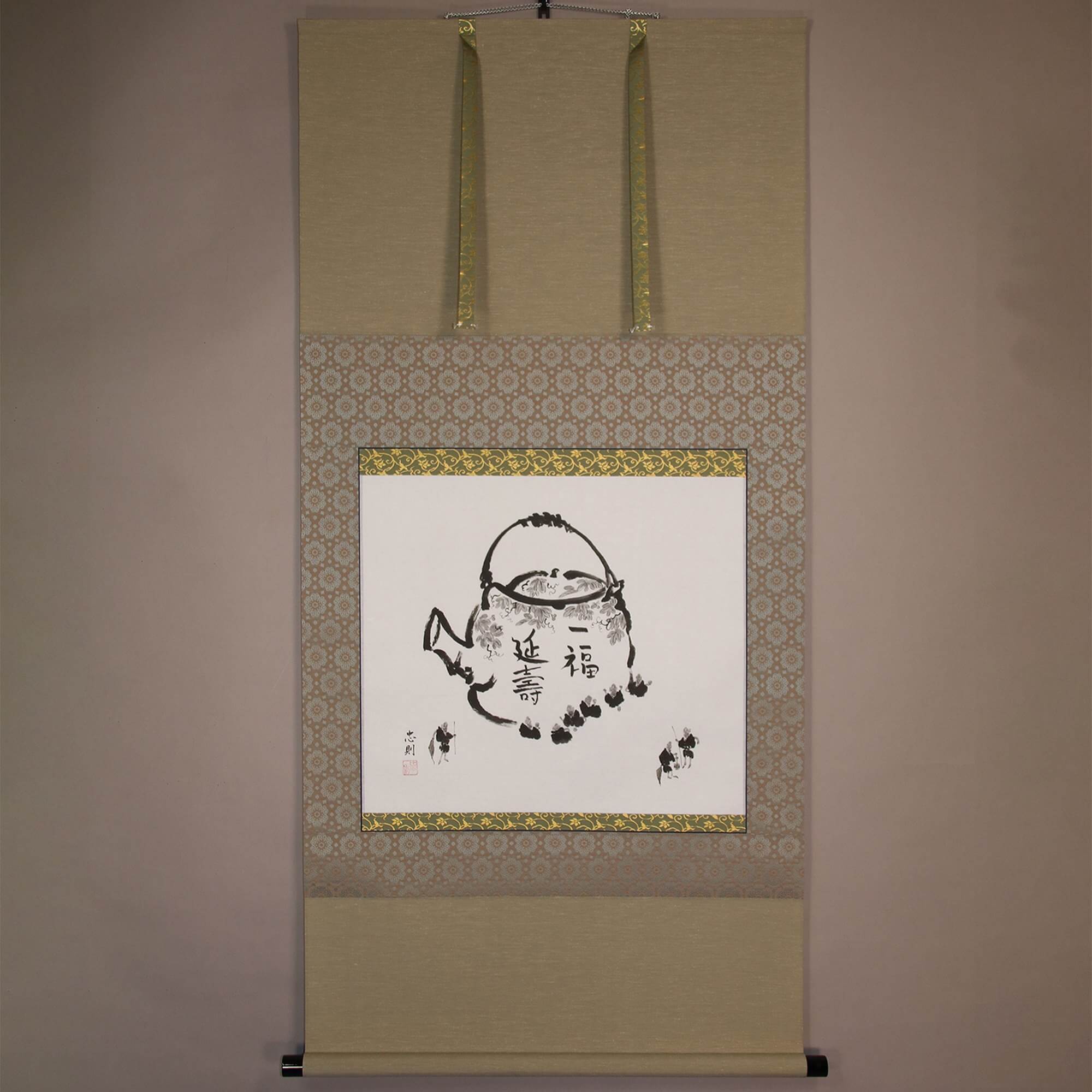 Product ID

B0072

Name

Ōmori Tadanori

Profile

A Japanese-style painter. In 1933, born in Ōsaka Pref. A frequent prize winner. Specialized in landscape paintings and bird-and-flower painting.

Size

725mm x 1400mm

Roller End Material


Wood coated with black "urushi" (lacquer)

Material of the Work

Japanese paper

Price

JPY 42,000

Stock Condition

In stock

Payment: Click the Paypal Mark

Duty and Taxes




Import duty and taxes are beyond our control and may apply to your shipment. Please noted that these fees are the responsibility of the buyer.
Description

A unique calligraphic work with "Ippuku Enju" written on the Japanese teapot painting. "Ippuku Enju" is a Zen word that means "a heart that can be grateful for small happiness leads to longevity." This work is a very unique work by Japanese-style painter Ōmori Tadanori, who drew a teapot while playing words with "一服 Ippuku (Drinking tea and taking a rest)", which has the same pronunciation as 一福 Ippuku (small happiness). The message telling "it is important to have a heart that can thank you for the happiness of drinking a cup of tea" can be read from this work and is very tasty. I wonder if the monks drawn around the teapot were drinking tea and talking about this Zen word. Each person's facial expression is different, and it is a work that stirs up various imaginations.