Cormorant Fishing Boat / Ibaraki Shunzan - Ubune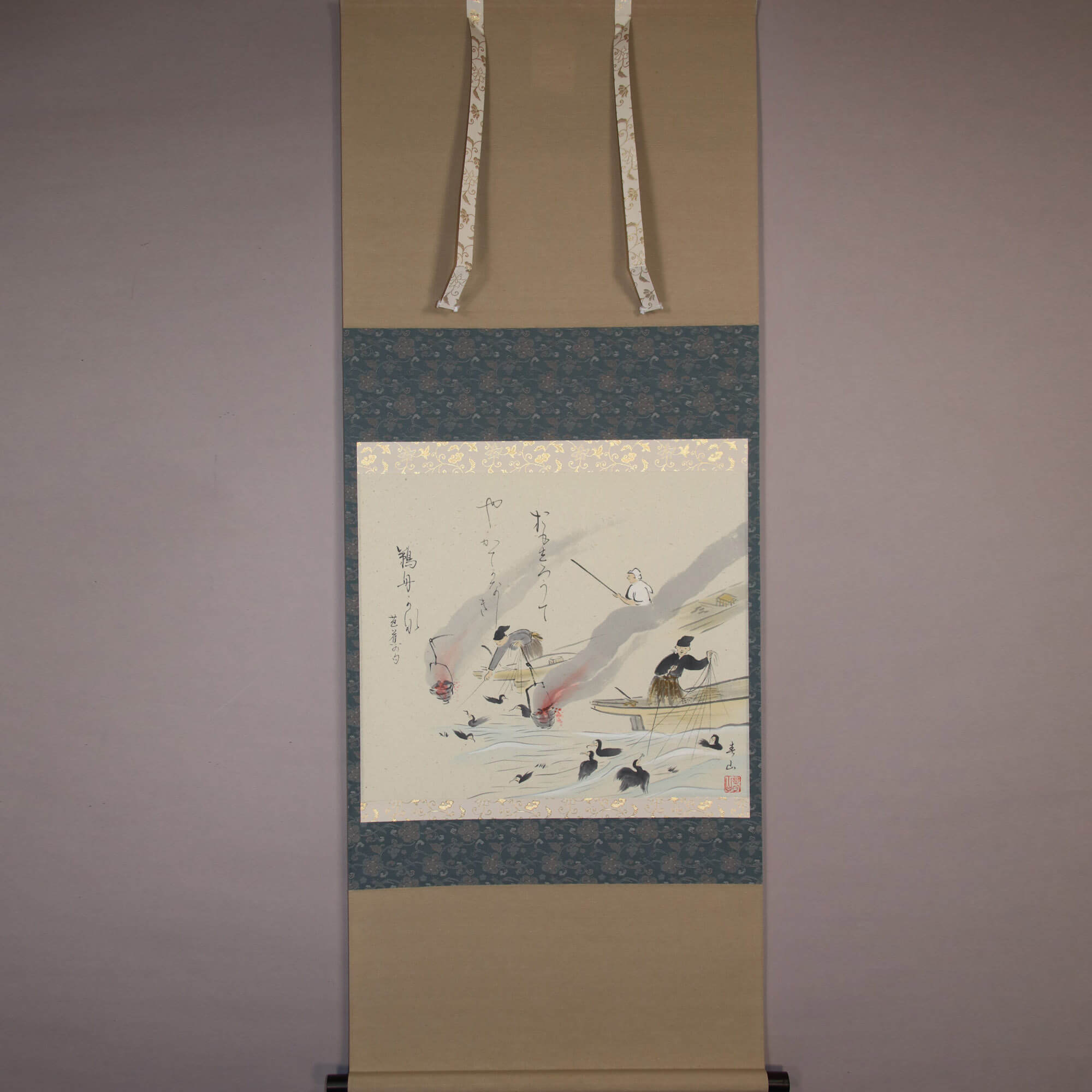 Product ID

B0097

Name

Ibaraki Shunzan

Profile

A Japanese-style painter. In 1949, born in Ōsaka pref. Member of the Shunkō Bijutsuin. A frequent prize winner. Specialized in landscape paintings and flowers & birds paintings.

Size

600mm x 1420mm

Roller End Material


Redsandalwood

Material of the Work

Japanese Paper

Price

JPY 48,000

Stock Condition

In stock

Payment: Click the Paypal Mark

Duty and Taxes




Import duty and taxes are beyond our control and may apply to your shipment. Please noted that these fees are the responsibility of the buyer.
Description

Cormorant fishing is a traditional fishing method to catch sweetfish using domesticated cormorants. In Japan, from the Heian period, aristocrats and samurai had visited cormorant fishing as sightseeing. Even today, cormorant fishing is practiced for sightseeing in various places. Even today, cormorant fishing is practiced for sightseeing in various places. In particular, the cormorant fishing in the Nagara River in Gifu Prefecture is famous and has become the subject of various artworks.

In this work, Ibaraki Shunzan lightly portrayed the cheerful cormorant fishing. The smoke of the bonfire is painted diagonally and lively with thin sumi ink, which is interesting. The cormorant holding the sweetfish also looks fun. The calligraphy handwritten by Ibaraki next to the picture of cormorant fishing is a haiku (Japanese style poetry) by Matsuo Bashō, who was a haiku master in the Edo period. The content of the haiku is as follows.

"The lively cormorant fishing with a burning bonfire is really tasteful. However, when the bonfire goes out, the cormorant boats leave, and the cormorant fishing is over, I feel irresistibly sad."

It is a haiku that expresses that indescribable loneliness after the lively atmosphere disappears, which can be held by anyone. By adding this haiku, Ibaraki conveyed such feelings after cormorant fishing at the same time as the fun atmosphere during the event, making this artwork even more impressive.