Bodhidharma / Seizan Kuzuya - Daruma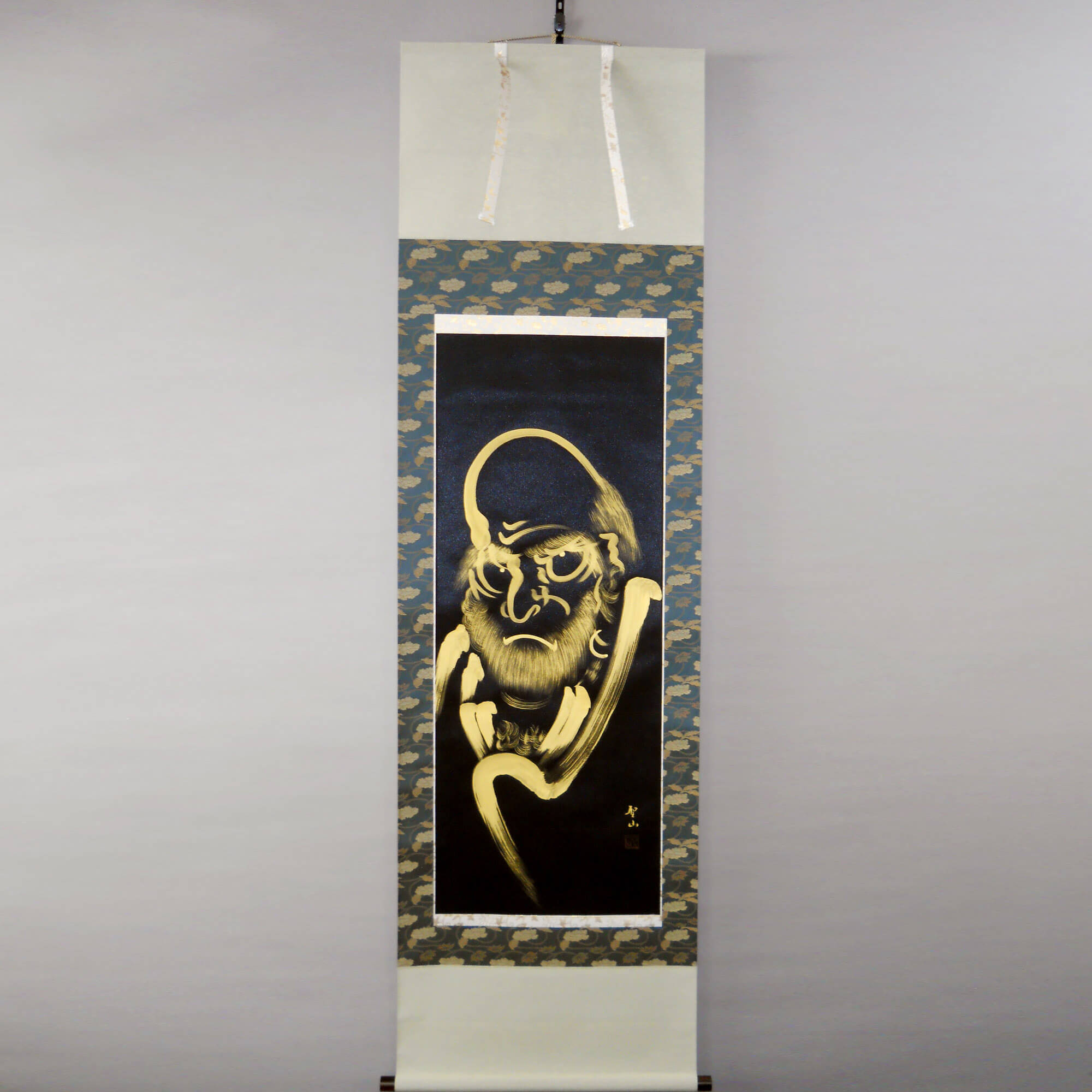 Product ID

B0051

Name

Seizan Kuzuya

Profile

A Japanese-style painter. In 1930, born in Gifu pref. Pupil of Setsutarō Tsubouchi; then Kojima Shikō, a member of the Nitten. Member of the Tōyō Bijutsu-kai. Specialized in flowers & birds paintings and figure paintings.

Size

600mm x 1895mm

Roller End Material


Red sandalwood

Material of the Work

Silk

Price

JPY 38,000

Stock Condition

In stock

Payment: Click the Paypal Mark

Duty and Taxes




Import duty and taxes are beyond our control and may apply to your shipment. Please noted that these fees are the responsibility of the buyer.
Description

It is said that Zen was introduced to China by Daruma (Bodhidharma) and was passed down in its original form to "Rokuso Enou"(sixth leader Enou). Zen was further divided into The Goke Shichishuu of Zen (five sects and seven schools derived from the original Zen Buddhism) such as the "Rinzaishuu" and "Soutoushuu" sects. It has also significantly influenced the course of development of Japanese religion in general. Emphasis is placed on Daruma in Zen, and sometimes the word "Soshi" (founder) is used to refer to him.

This work is a painting of Bodhidharma with gold paint on the black color background by Seizan Kuzuya. The Bodhidharma, painted with hasty but strong brushstrokes, illustrates full vitality, which demonstrates the artist's skilful talent.