Bodhidharma / Tanaka Masaaki - Daruma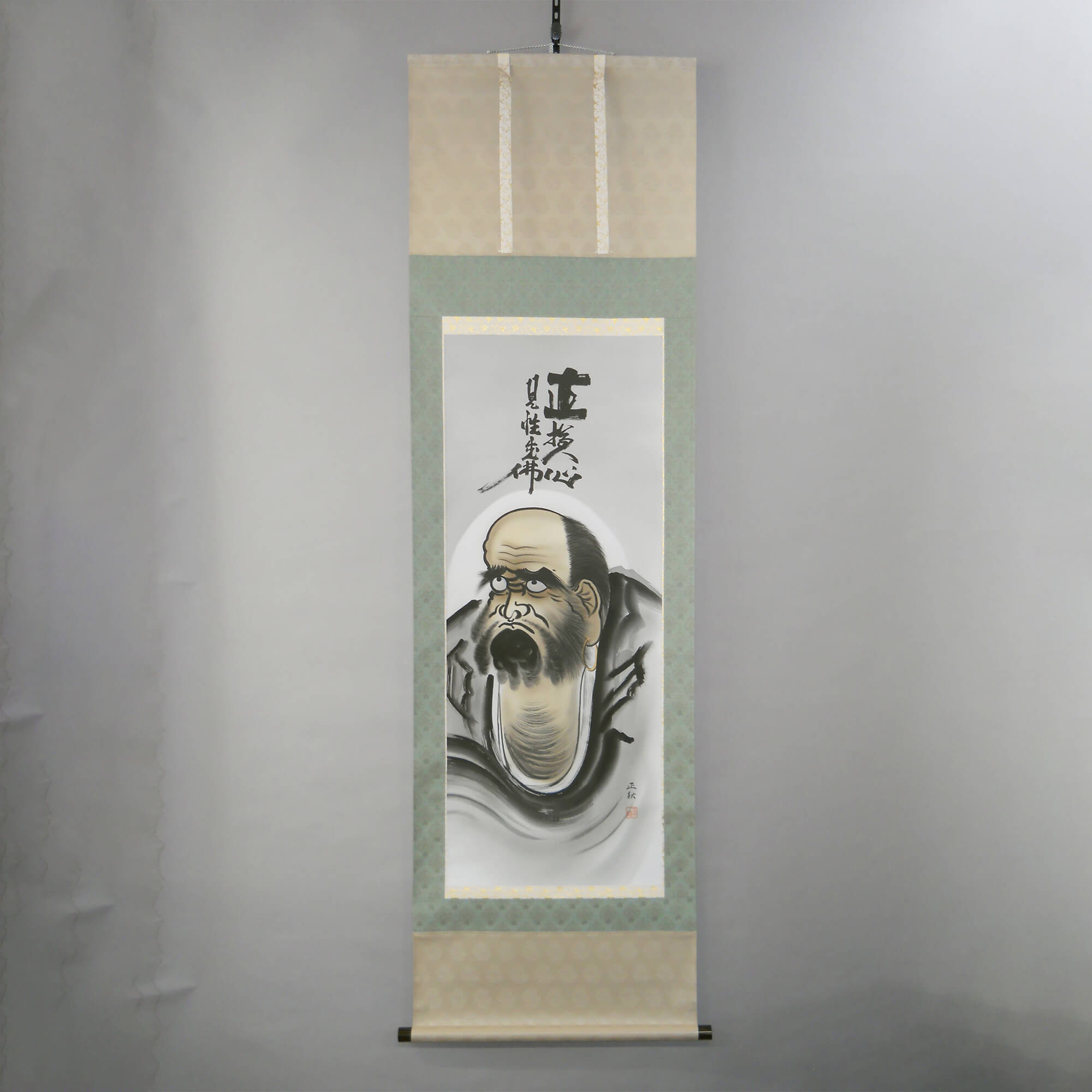 Product ID

B0015

Name

Tanaka Masaaki

Profile

A Japanese-style painter. In 1956, born in Wakayama pref. Member of the Shinbikai. Won a prize at the Kansai Nanga-in exhibition. Specialized in figure paintings, landscape paintings and bird-and-flower painting.

Size

596mm x 1910mm

Roller End Material


Red sandalwood

Material of the Work

Silk

Price

JPY 28,000

Stock Condition

In stock

Payment: Click the Paypal Mark

Duty and Taxes




Import duty and taxes are beyond our control and may apply to your shipment. Please noted that these fees are the responsibility of the buyer.
Description

It is said that Zen was introduced to China by Daruma (Bodhidharma) and was passed down in its original form to "Rokuso Enō"(sixth leader Enou). Zen was further divided into The Goke Shichishū of Zen (five sects and seven schools derived from the original Zen Buddhism) such as the "Rinzai-shū" and "Sōtō-shū" sects. It has also significantly influenced the course of development of Japanese religion in general. Emphasis is placed on Daruma in Zen, and sometimes the word "Soshi" (founder) is used to refer to him.

This work is a painting of Daruma and "jikishininshin-kenshōjōbutsu" calligraphy perfected by Tanaka Masaaki. This text states that all living things realize the inherent buddha nature they possess. "Buddha nature" refers to the sacred form of a living thing's nature, which forms the basis for becoming a buddha. We can see his high degree of painting skill through the dynamics of his brushstrokes.