Armoured Warrior / Shunkou Masuda - Musha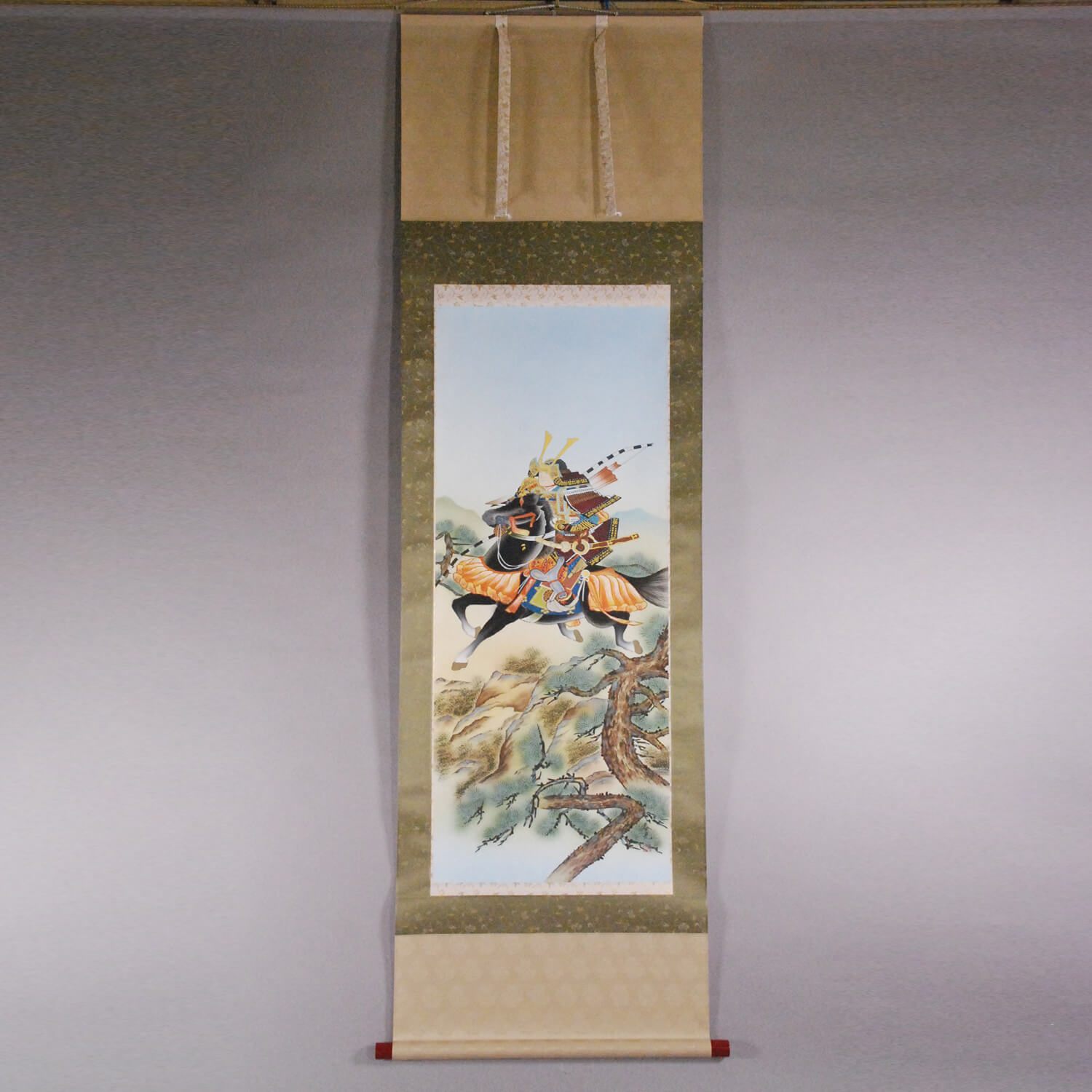 Product ID

B0017

Name

Shunkou Masuda

Profile

A Japanese-style painter

Size

605mm x 1920mm

Roller End Material

Red Plastic

Material of the Work

Silk

Price

JPY 35,000

Stock Condition

Sold out
Description

The Japanese have a custom of holding a variety of events praying for the healthy growth of boys on the day of "Tango-no-sekku." This is on May 5 and is a national holiday called "Children's Day." In a few regions it is celebrated on June 5th, following the old lunar calendar.
In Japan, there was a ritual called "Satsuki-imi" (literally, accursed May), where all the men went out of the house and only women stayed inside, to wash the impurities away and purify themselves before rice planting. This custom was connected to "tango," which came from China. In the Imperial Palace people wearing a Japanese iris in their hair got together at the "Butokuden" (a palace building) and were granted a "Kusudama" (literally: a ball of medicine made of herbs with a decoration added) by the emperor. A record from the Nara period described these events in the imperial court.
The word for the Japanese iris was pronounced the same way as the word for martial spirit (both were pronounced "shoubu"), and the shape of the leaves of the Japanese iris reminds people of swords. Therefore, tango was determined as the "sekku" (seasonal festival) for boys and people prayed for the healthy growth of boys during the Kamakura period.
The typical way to celebrate tango-no-sekku is to display armor, a helmet, a sword, a doll warrior or "gogatsu-ningyou" doll (literally: doll of May) modeled after Kintarou (a famous brave boy in a nursery tale) on a tiered stand in a room and to fly "Koi-nobori" (carp streamers) from a pole in the front yard. Displaying armor symbolizes protecting the boys. The custom of displaying koi-nobori originates in the Chinese tradition, and it is meant to pray for the success in a boy's life.
The "kakejiku" (hanging scroll) of a "musha" (armoured warrior) painting is often displayed in a "tokonoma" (alcove), too. This is because parents and grand parents hope that the male child will be strong like a musha.
This is a painting of a musha by Shunkou Masuda. The depictions of splendid armour, a lively black horse and strong pine trees are designed to make the musha appear stronger to the viewer. This is a work which we would really like to display on the day of Tango-no-sekku.