A Buddhist Monk, Saigyō / Ōhashi Shūrei - Saigyō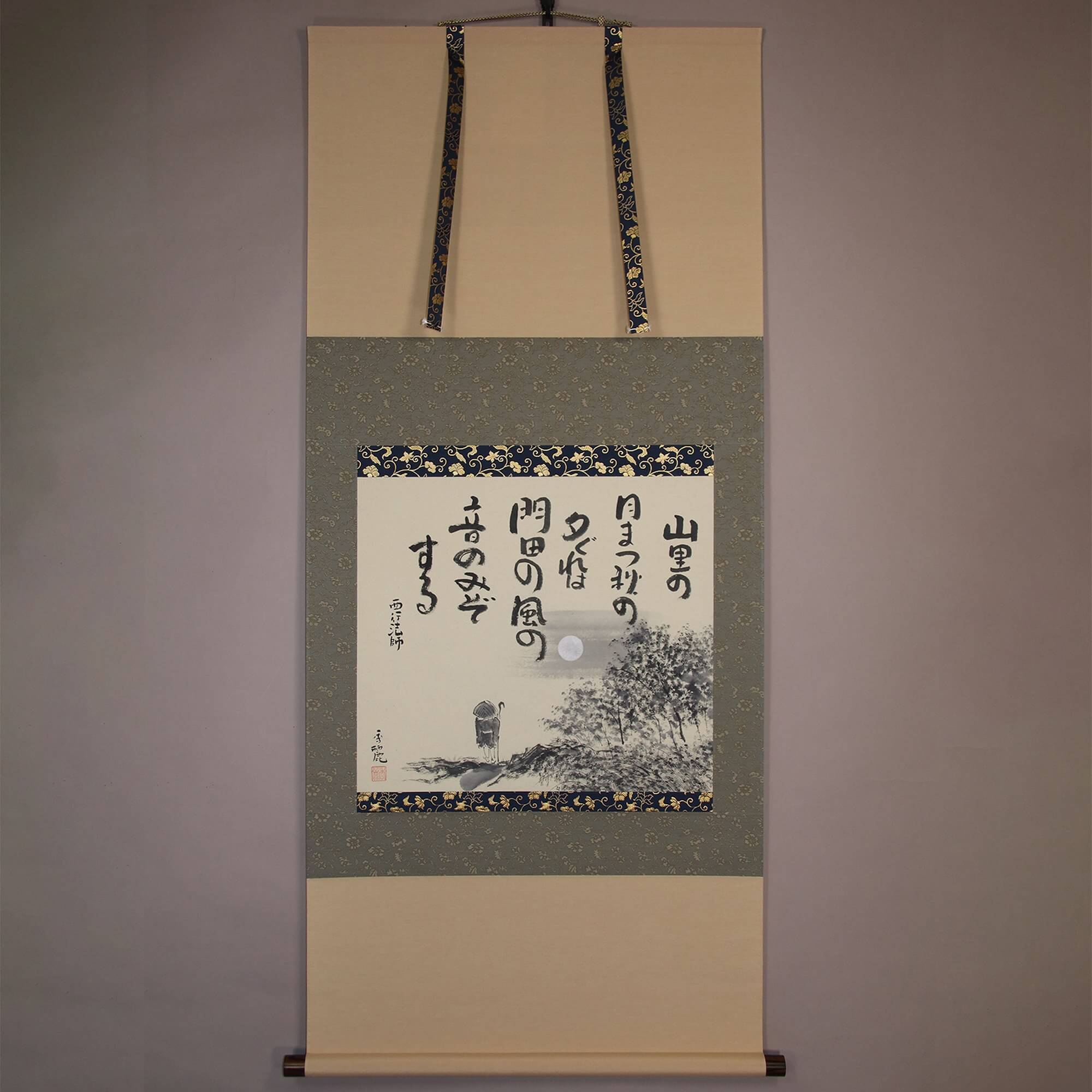 Product ID

B0161

Name

Ōhashi Shūrei

Profile

A Japanese-style painter. Born in 1949. A frequent prize winner.

Size

695mm x 1440mm

Roller End Material


Redsandalwood

Material of the Work

Paper

Price

JPY 38,000

Stock Condition

In stock
Description

Saigyō (1118–1190) was a Japanese warrior, Buddhist monk, and poet of the late Heian and early Kamakura period. His mysterious history is widely known. As a warrior, he was one of the chosen few. But suddenly, for reasons now unknown, he became a monk and traveled around the country, composing many poems. This is a tasteful work of art created by a Japanese painter, Ōhashi Shūrei, in which a picture of Saigyō on a journey. The poem attached is the creation of Saigyō himself. The meaning of the poem is as follows.

At dusk in autumn, I am waiting for the moon to rise in the mountain villages, and the only sound is the wind blowing through the paddy field in front of the gate.

The poet was waiting for the beautiful moon to rise at dusk in autumn. This is a poem composed by Saigyō, who was impressed with the stillness, with only the sound of the wind around him. And Ōhashi Shūrei depicted the scene with his elegant brushwork. If viewers appreciate this work keeping their nerves sharp, they can almost hear the sound of the wind narrated in the poem.