Landscape Painting in "Sumi" Ink / Takao Katayama - Suiboku Sansui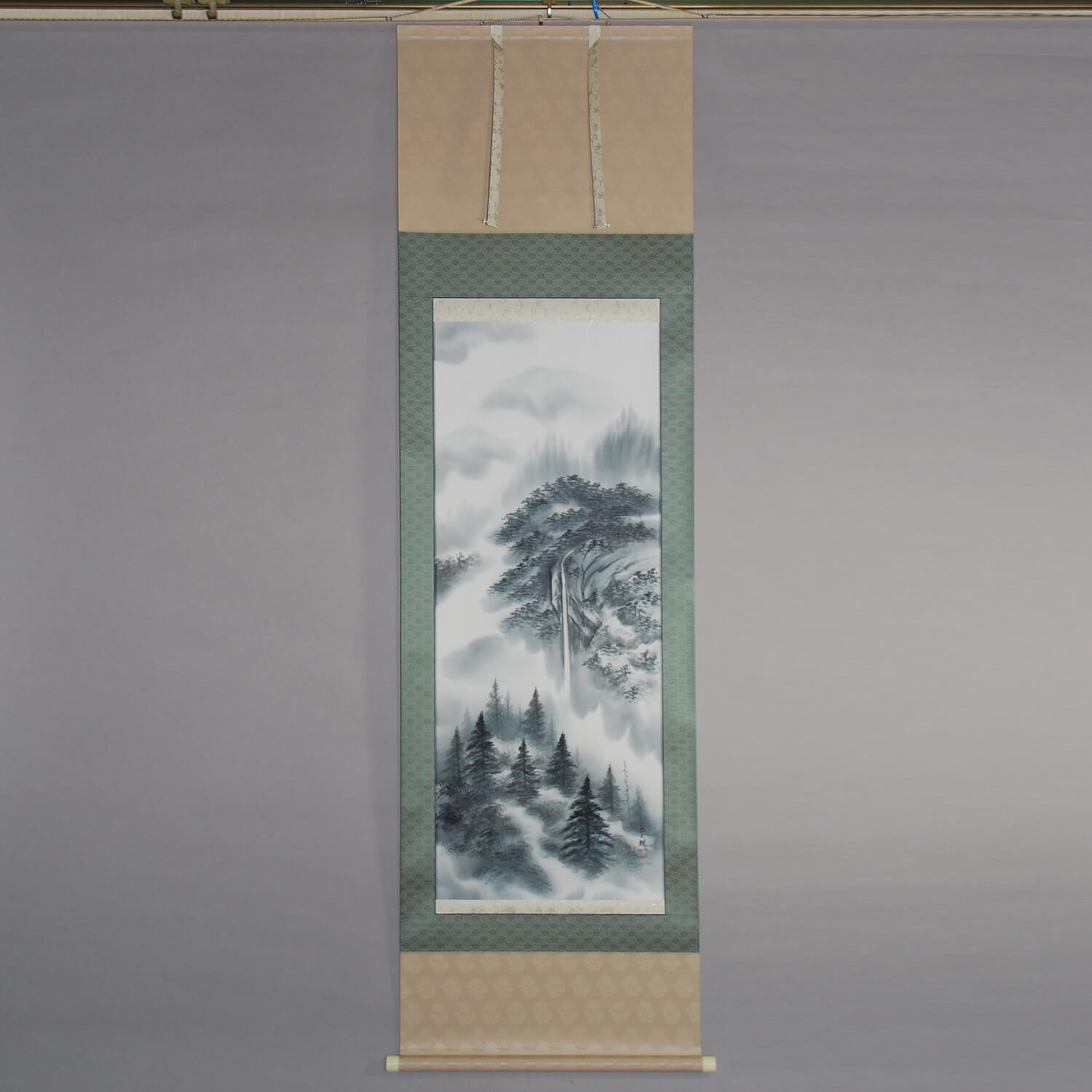 Product ID

B0001

Name

Takao Katayama

Profile

A Japanese-style painter

Size

590mm x 1930mm

Roller End Material

Plastic

Material of the Work

Silk

Price

JPY 30,000

Stock Condition

In stock
Description

"Suiboku-ga" (ink painting) is the art of painting in just one color using "sumi" (ink), not only for painting lines, but also gradation showing contrasting density and lighting.
This work is painted with sumi by Takao Katayama. He depicts the steep, rocky mountains with powerful brushstrokes. The depiction of a waterfall utilizes a vertical composition effectively.
Takao Katayama, whose specialty is landscape painting, is a veteran Japanese-style painter. He has acquired a reputation for his light-touch painting technique.