The Sun / Susumu Kawahara - Nichirin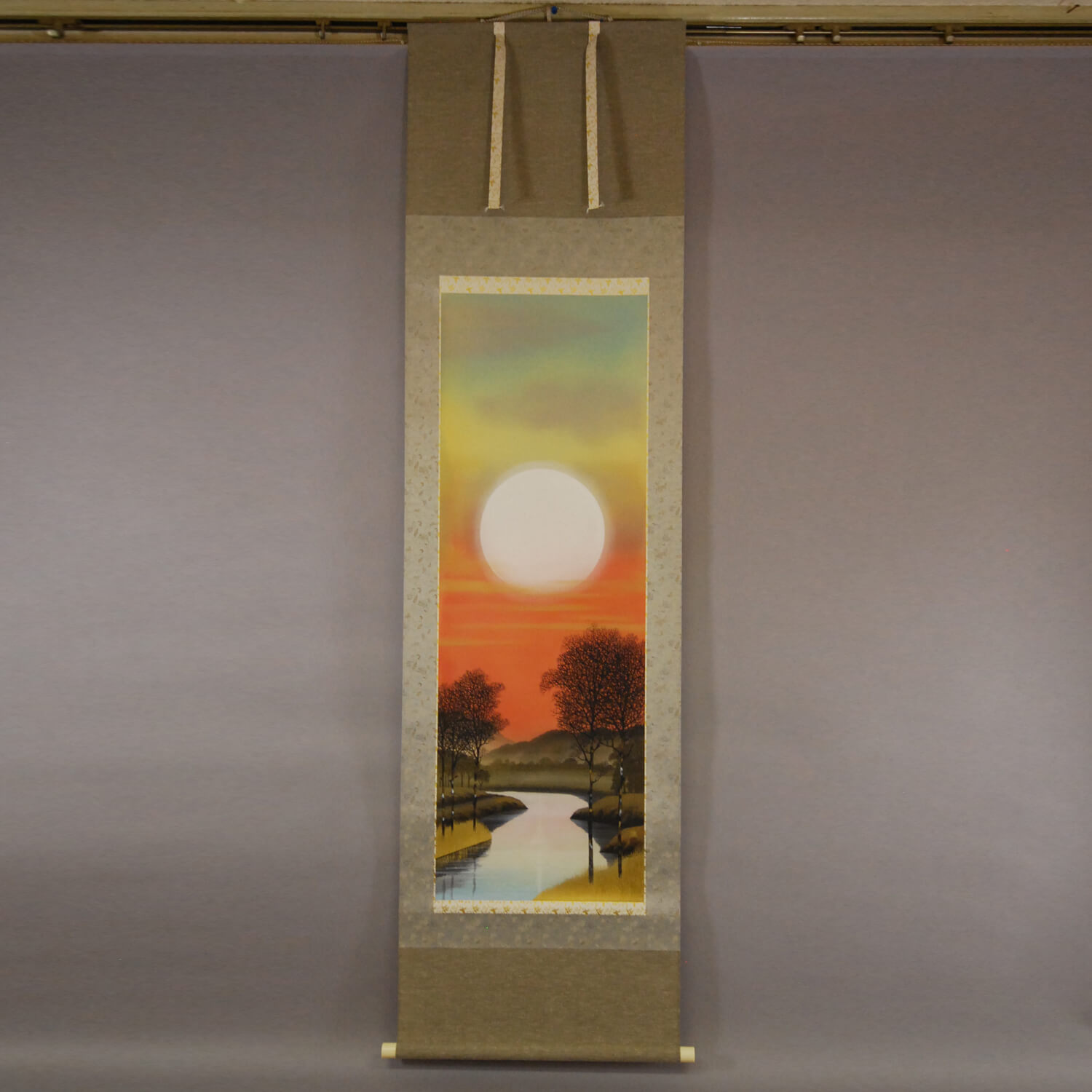 Product ID

0126

Name

Susumu Kawahara

Profile

1933-
A Member of the Seiryusha
A disciple of Ryuushi Kawabata

Size

600mm x 2050mm

Roller End Material

Artificial ivory

Material of the Work

Silk

Price

JPY 180,000

Stock Condition

In stock

Payment: Click the Paypal Mark




Duty and Taxes




Import duty and taxes are beyond our control and may apply to your shipment. Please noted that these fees are the responsibility of the buyer.



Description

In this painting, Susumu Kawahara boldly paints the sun on a red sky. The sun has, since ancient times, been worshipped around the world, and many religions have developed out of sun worshipping traditions. For example, "Amaterasu Oomikami," the top god in Japanese mythology, is the sun god. Susumu Kawahara expresses the divine aura of the sun by shading off the edge of the sun. Silver paint is used to depict the river and gold paint to depict the grass and the river bank, thereby reflecting the sunlight in a style typical of Susumu Kawahara. This painting is as beautiful as any work of art can be!