The Combination of Pine, Bamboo, Plum Trees, Cranes and Turtles / Satoshi Okuhira - Shou-chiku-bai-tsuru-kame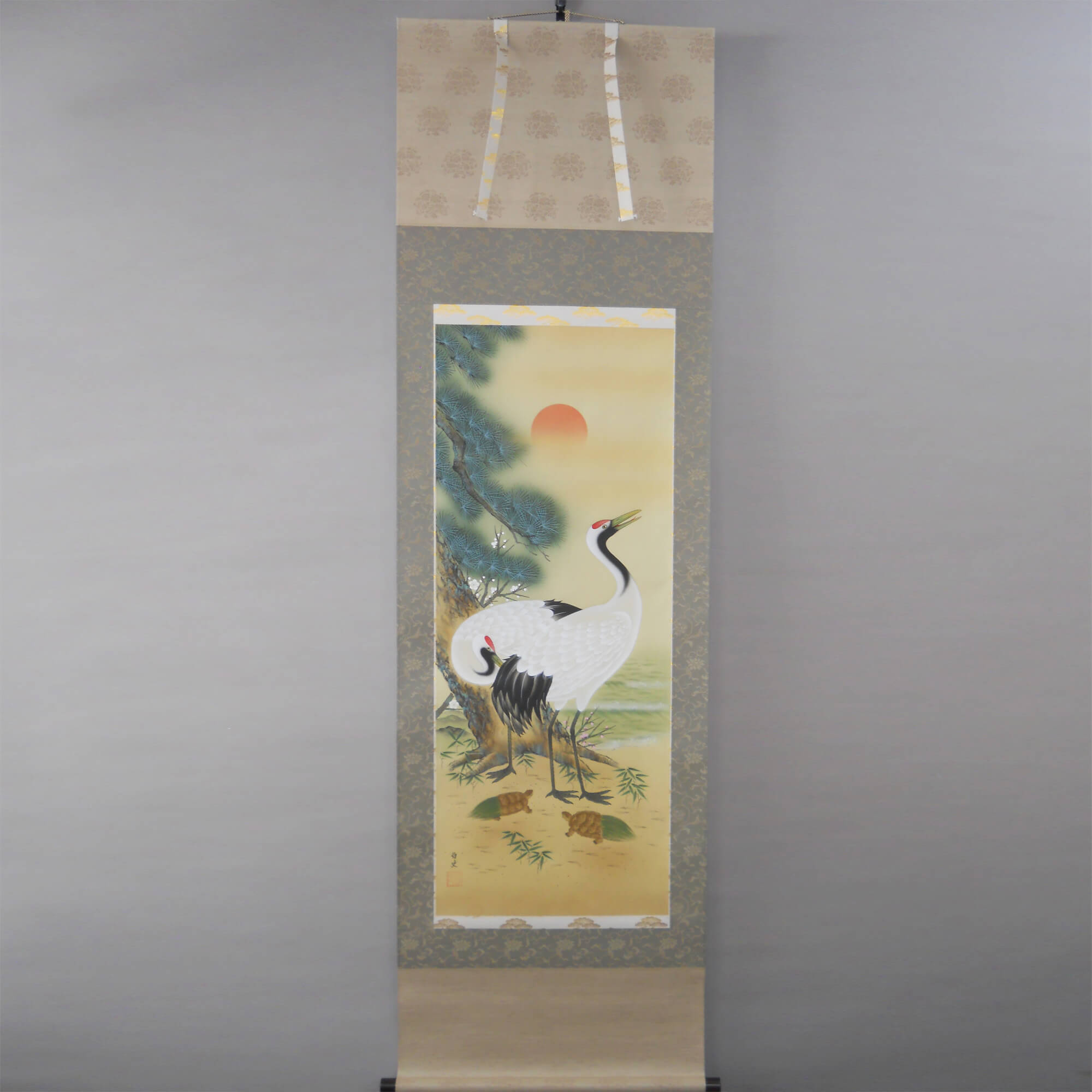 Product ID

B0059

Name

Satoshi Okuhira

Profile

A Japanese-style painter. Born in Kanagawa pref. Member of the Tōyō Bijutsu-kai. A frequent prize winner. Specialized in landscape paintings and folding screen paintings.

Size

600mm x 1875mm

Roller End Material


Redsandalwood

Material of the Work

Silk

Price

JPY 30,000

Stock Condition

In stock

Payment: Click the Paypal Mark




Duty and Taxes




Import duty and taxes are beyond our control and may apply to your shipment. Please noted that these fees are the responsibility of the buyer.
Description

The pine tree is considered a symbol of longevity in Japan because its needles are always green.

The Japanese people admire bamboo tree characteristics: they grow straight and are flexible, yet hard to break. They liken bamboo to the fortunes of a family and hope that their family fortunes will not decline.

The plum tree is the first tree to blossom, which indicates that spring has arrived. This is why the plum tree is considered a symbol of vitality in Japan.

For the reasons described above, Japanese believe that "shou-chiku-bai" (the combination of pine, bamboo and plum trees) is a lucky symbol.

The crane and the turtle were considered the vehicles of immortals in China, so they are symbols of longevity. The Chinese introduced this idea into Japan, and now the Japanese people love the crane and the turtle as symbols of longevity, as well.

This is a painting of "shou-chiku-bai-tsuru-kame" (the combination of pine, bamboo, plum trees, cranes and turtles) by Satoshi Okuhira. The overall bright colors give auspicious atmosphere to the piece.