White Lilies / Takayoshi Satou - Yuri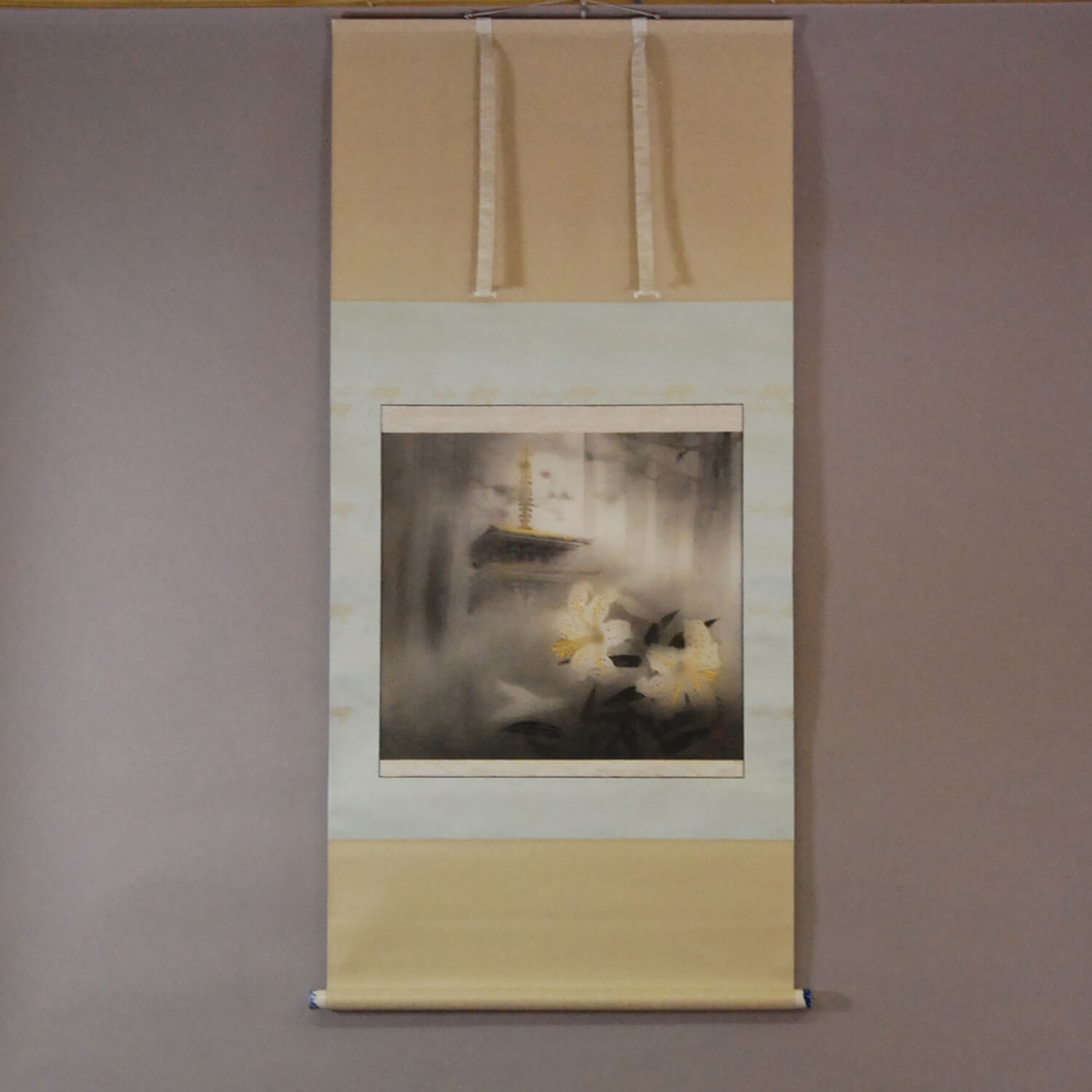 Product ID

0089

Name

Takayoshi Satou

Profile

1950-
A special member of Nihon Bijutsuin
(The Japan Academy of Fine Arts)
A disciple of Ikuo Hirayama

Size

715mm x 1450mm

Roller End Material

Ceramic

Material of the Work

Japanese paper

Stock Condition

In stock
Description

Life is indeed full of mysteries. When the mysteries are artistically expressed, they moves us to the depths of our being; art then becomes a divine work. The greatest products of art, whether painting, music, sculpture, or poetry, have invariably this quality ― something approaching the work of God. The artist, at the moment when his creativity is at its height, is transformed into an agent of the creator.

We can feel a mysterious aura from the work of Takayoshi Satou, who is a Japanese-style painter. This aura is soft, warm and somewhat gentle. Our minds are softly wrapped by this aura, and drawn into his work. This aura is none other than the mysteries of life.

In this painting, there are white lilies under a magnificent temple. Takayoshi Satou sees the mysteries of life in the white lilies, and expresses the mysteries on this screen. It seems as if this work is his admiration for the mysteries of life.