Ryoukan: Teishinni / Katsunobu Kawahito - Ryoukan: Teishinni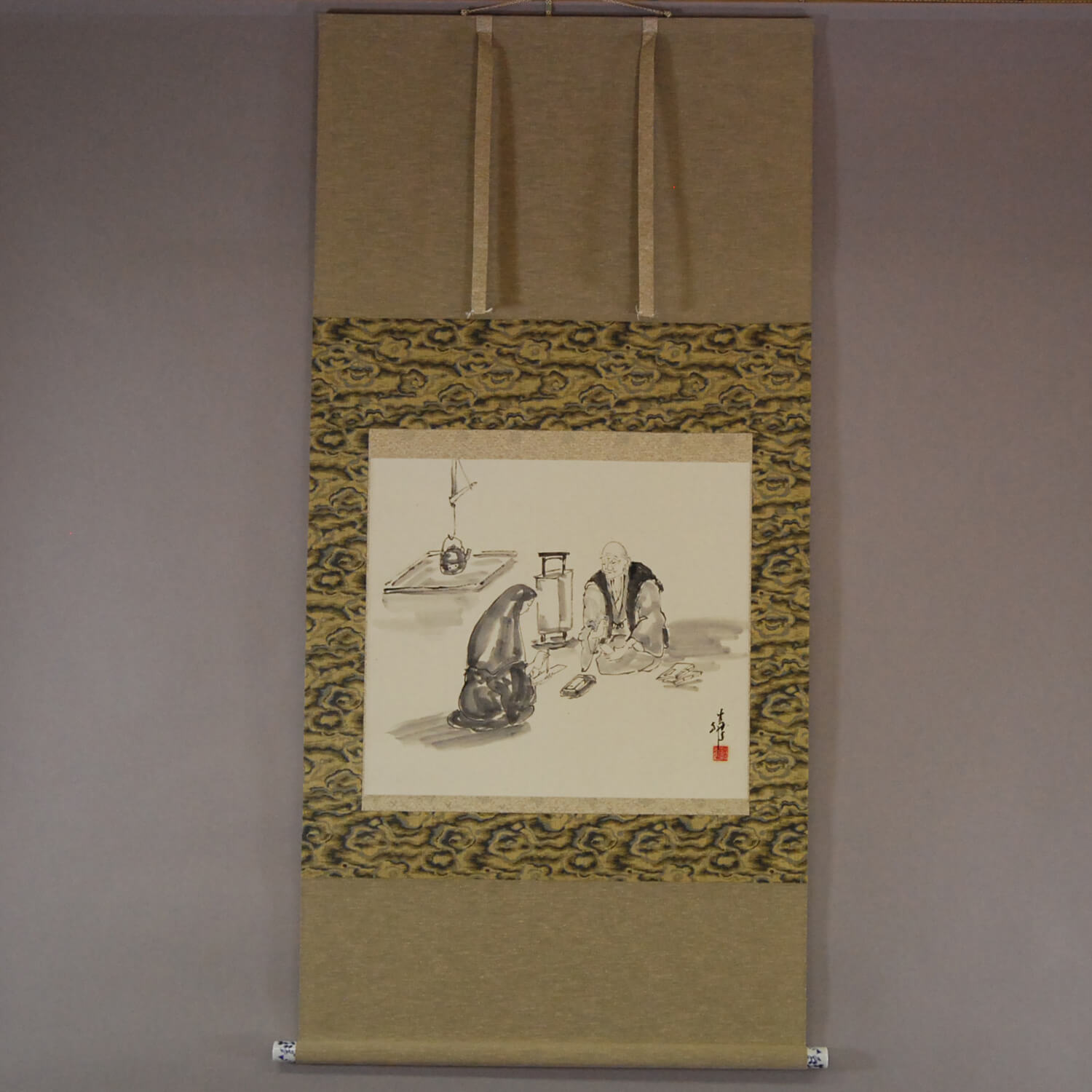 Product ID

0163

Name

Katsunobu Kawahito

Profile

1922-
A member of the Nitten Exhibition

Size

720mm x 1470mm

Roller End Material

Decorative ceramic

Material of the Work

Japanese paper

Stock Condition

In stock
Description


Ryoukan was a famous Zen Buddhist monk in the Edo period. His popularity continues unabated.

When Katsunobu Kawahito held a solo exhibition in Niigata Prefecture, he was deeply impressed by Ryoukan, who is the local people's pride; Katsunobu Kawahito painted a series about "Ryoukan." Katsunobu Kawahito loved Ryoukan because his own characteristics were similar to Ryoukan's.

Ryoukan fell in love with Teishinni in his later years, who was a young Buddhist nun and his disciple. Ryoukan and Teishinni loved and respected each other for several years until Ryoukan died. Teishinni was the most important person in Ryoukan's life.

This is a painting of Ryoukan and Teishinni, who are exchanging poems about their love for each other. Their age difference was 40 years, and the relationship between them was one of master and disciple. However, their love was very pure. From this work, we can feel that Katsunobu Kawahito was very impressed by their love.