Chrysanthemum / Kiyoyasu Morishima - Kiku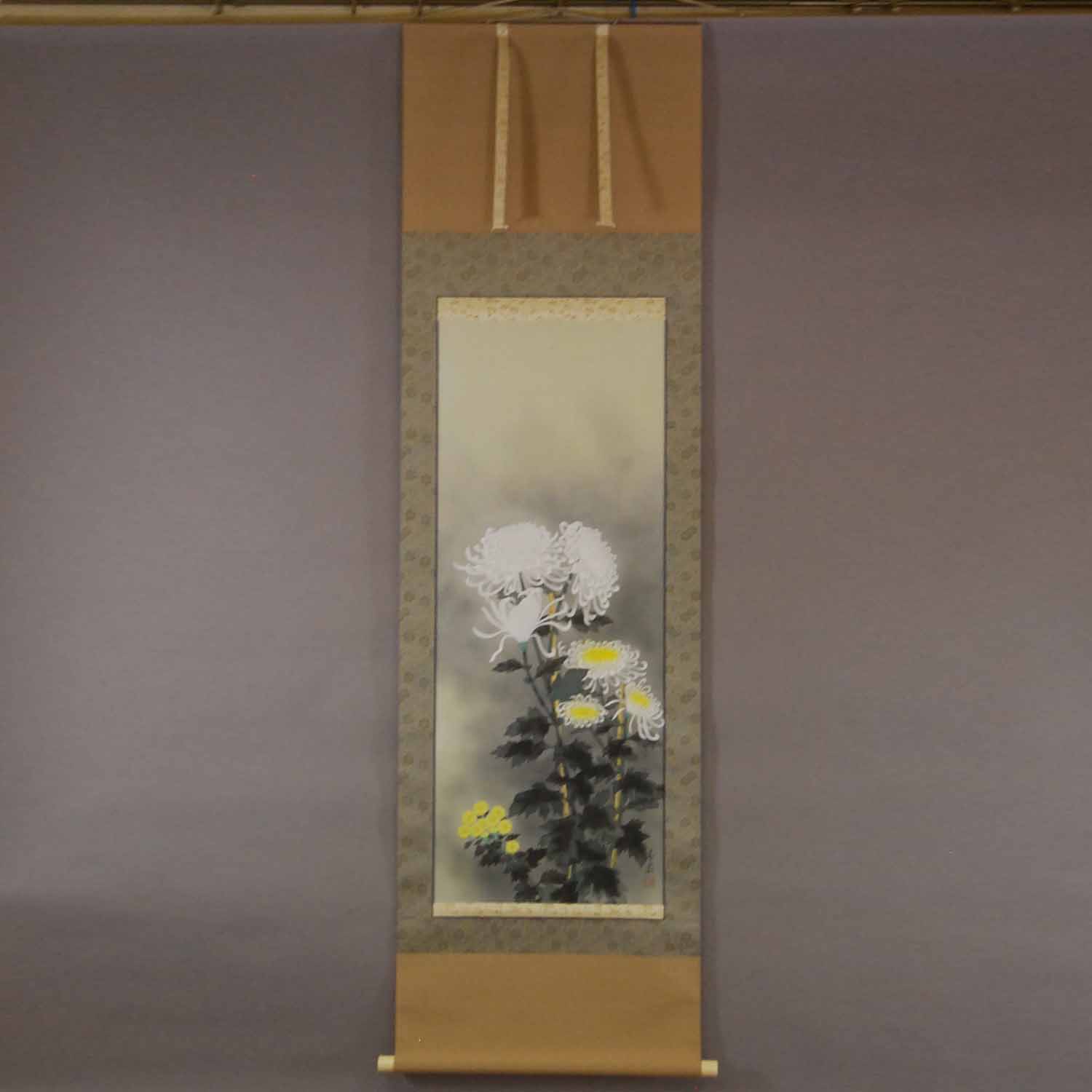 Product ID

0114

Name

Kiyoyasu Morishima

Profile

1929-
A member of Nihon Bijutsuin
(The Japan Academy of Fine Art)

Size

600mm x 1910mm

Roller End Material

Artificial ivory

Material of the Work

Silk

Stock Condition

In stock
Description

Chrysanthemum flowers represent the autumn. A chrysanthemum is considered noble in Japan, because the Japanese imperial crest is in the shape of a chrysanthemum. Chrysanthemums were developed under Japanese gardening technology. As a result, many Japanese people love chrysanthemum flowers.
This is a painting of chrysanthemums by Kiyoyasu Morishima. The beautiful colors of the chrysanthemums stand out among the quiet colors of the entire piece. The white chrysanthemums drawn with "gofun" (white pigments) are splendid. The leaves, drawn with the "tarashikomi" technique, give dignity to the work and express the noble image of the chrysanthemum. This is, unquestionably, a masterpiece of Kiyoyasu Morishima.

tarashikomi
A high level technique of Japanese-style painting for attaining natural blur by making use of the difference in the specific gravity of pigments.