Calligraphy: The Sun Goddess / Shuuzan Ueda - Tenshoukoutaijin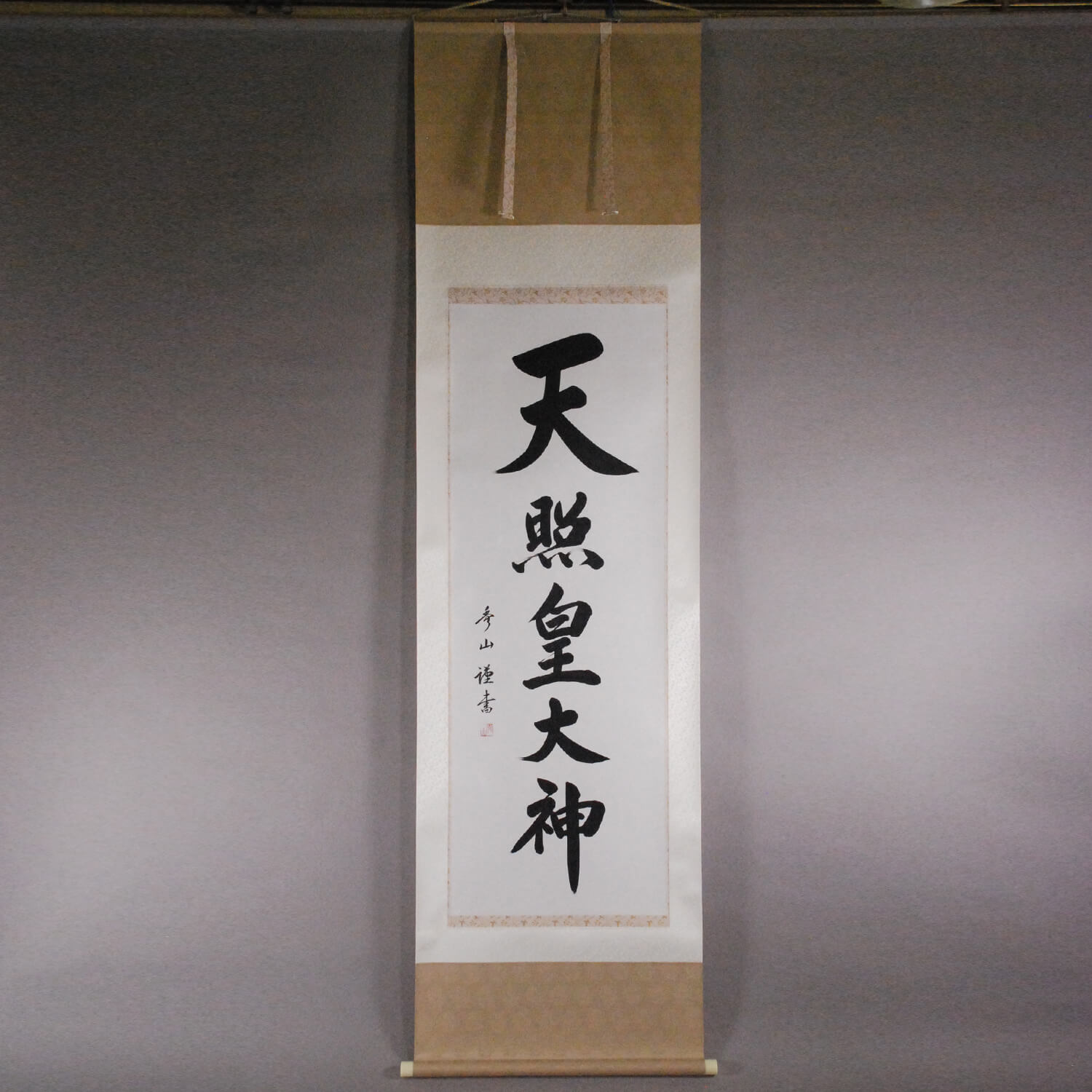 Product ID

B0020

Name

Shuuzan Ueda

Profile

An artist of calligraphy

Size

595mm x 2020mm

Roller End Material

White plastic

Material of the Work

Japanese paper

Price

JPY 35,000

Stock Condition

In stock
Description

The sun has, since ancient times, been worshipped around the world and many religions have developed out of sun worshipping traditions. For example, "Amaterasu Oomikami," the top god in Japanese mythology, is the sun god.
A "kakejiku" (hanging scroll), on which "Tenshoukoutaijin"(Amaterasu Oomikami) is written, is often displayed in "tokonoma" (alcove) for the safety of the family, a state of perfect health, a good harvest, and so on.
This Amaterasu Oomikami was written by Shuuzan Ueda who is known in Japan as a "noushoka" (master of calligraphy). This is a very dynamic and powerful piece of calligraphy.